At Always & Forever we are always on the lookout for the very best in funeral & memorial products. As our selection grows it may become more difficult to decide which urn is the right choice for your loved one.  If you are looking for a premium product then let me introduce you to LoveUrns®
High Quality Cremation Urns & Memorial Products at affordable prices
LoveUrns® specializes in hand-crafted high quality cremation urns and memorial products. A leader in the industry, LoveUrns® proudly offers an unparalleled selection of cremation urns and cremation jewelry. Their products are beautiful and made with lot of love and care.
I consider myself super lucky because LoveUrns® are only offered through major distributors in the funeral industry (world-wide) who demand the highest quality.  I may not be major yet but I certainly have very high standards!
"We offer an unparalleled selection of cremation urns and cremation jewelry.
Our choices are beautiful, made with care, popular with today's families"
Unique Selection
LoveUrns® are a theme based line of products. They have everything from birds, butterflies, flowers and leaves to hearts, tear-drops and classic shapes all in various colors, textures and finishes. Most have matching keepsake size urns and jewelry.
You can rest assured that you will find a style which captures the unique life, values, and personality of a cherished family member, friend, or beloved pet.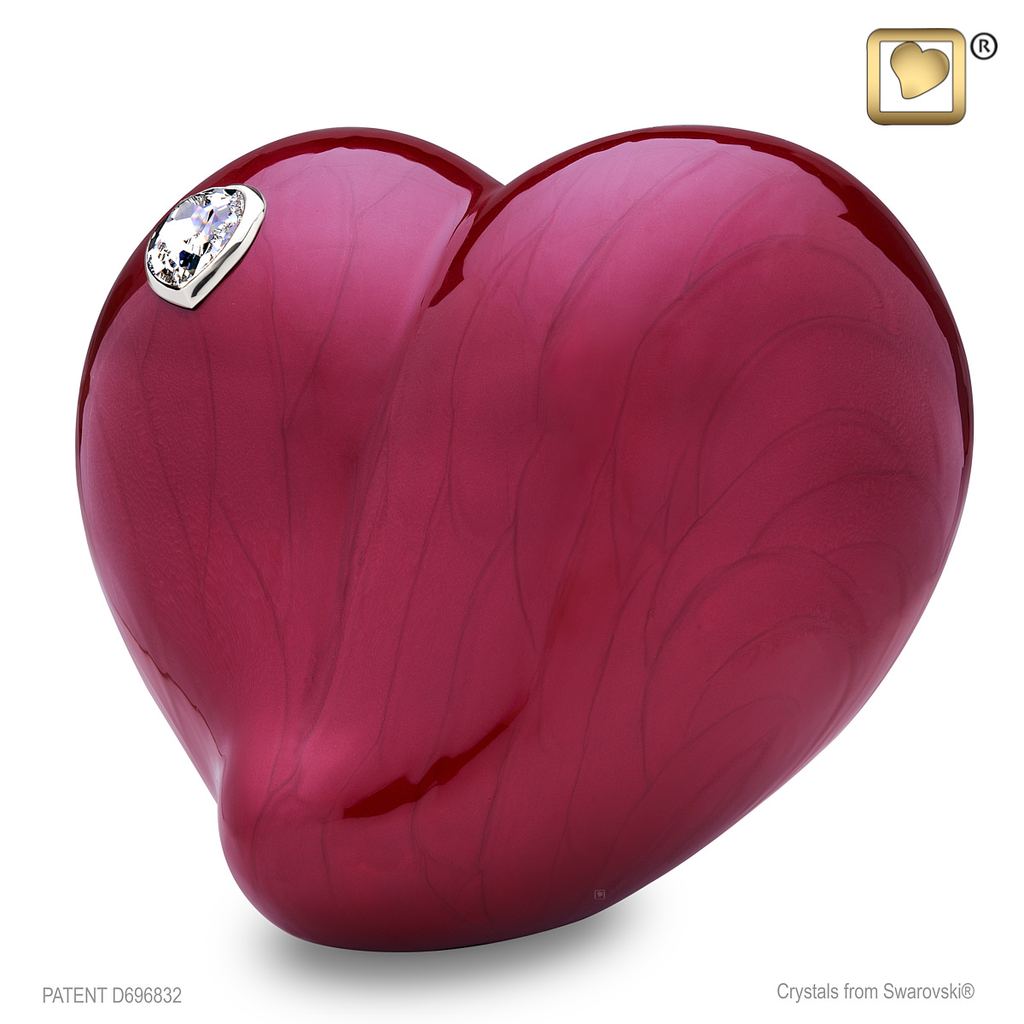 Only The Best Materials Are Used
"We care about the materials in our creative arsenal,
which is why we only pick high-quality top-grade materials"
They have stated that "Crafting urns requires attention to detail and experienced calloused hands before you get a brilliantly crafted urn made with Love. Asian world has a deep crafting history, we continue to use it to bring quality urns made with purest quality raw materials"
Did you know?
All metal LoveUrns® are protected with GlossCoat™ technology which ensures they last forever.
Authenticity
This is where the artisan touch matters most. The artisans they use take their time carefully making each urn. A process that can't be rushed, no corners are cut when it comes crafting quality. When you buy a LoveUrns® product, you are buying the finest materials out there.
To ensure that you have received an authentic LoveUrn® look for this branded hologram on each piece:

Value
While not cheap LoveUrns® certainly have a superb value for money.
"Families recommend us and some say that due to LoveUrns® designs and build quality

they are perhaps the best bargain on the market"
Top Sellers