If you have ever shopped for an urn I am certain that you discovered there is a huge selection available. This can be overwhelming so let's see if I can simplify this process for you.
The first step in choosing the perfect cremation urn is to know what you are doing with the urn.
Will it be buried, kept on display at home, passed on for generations etc. ???
Once decided, you can pay attention to the style, size and material of the urn and of course set a budget. Shop around and find one that speaks to you. (figurative of course)
Here are our top 10 Cremations Urns of 2019
Traditional & Timeless Urns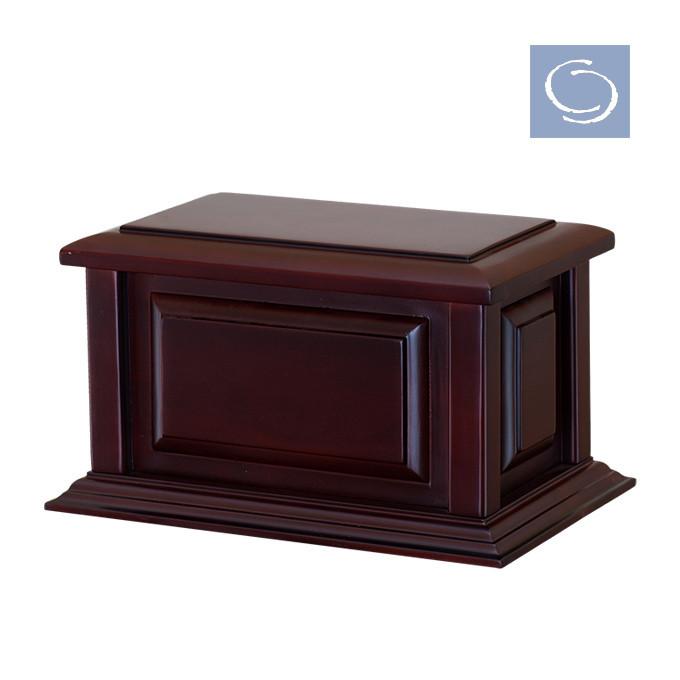 The Federal Cherry Urn has been a family favourite for as long as I can remember.  Cherry Wood is famous for its durability and beautiful color and the classic rectangular shape of this urn has proved to be timeless.
The Returning Home Dove is another urn that has been extremely popular over the years. The purity of the white doves is beautifully captured. The doves are engraved on top of the beautiful and intricate hand engraved swirl pattern on this stunning solid brass cremation urn. No wonder people fall in love with it.
Unique Design – Premium Quality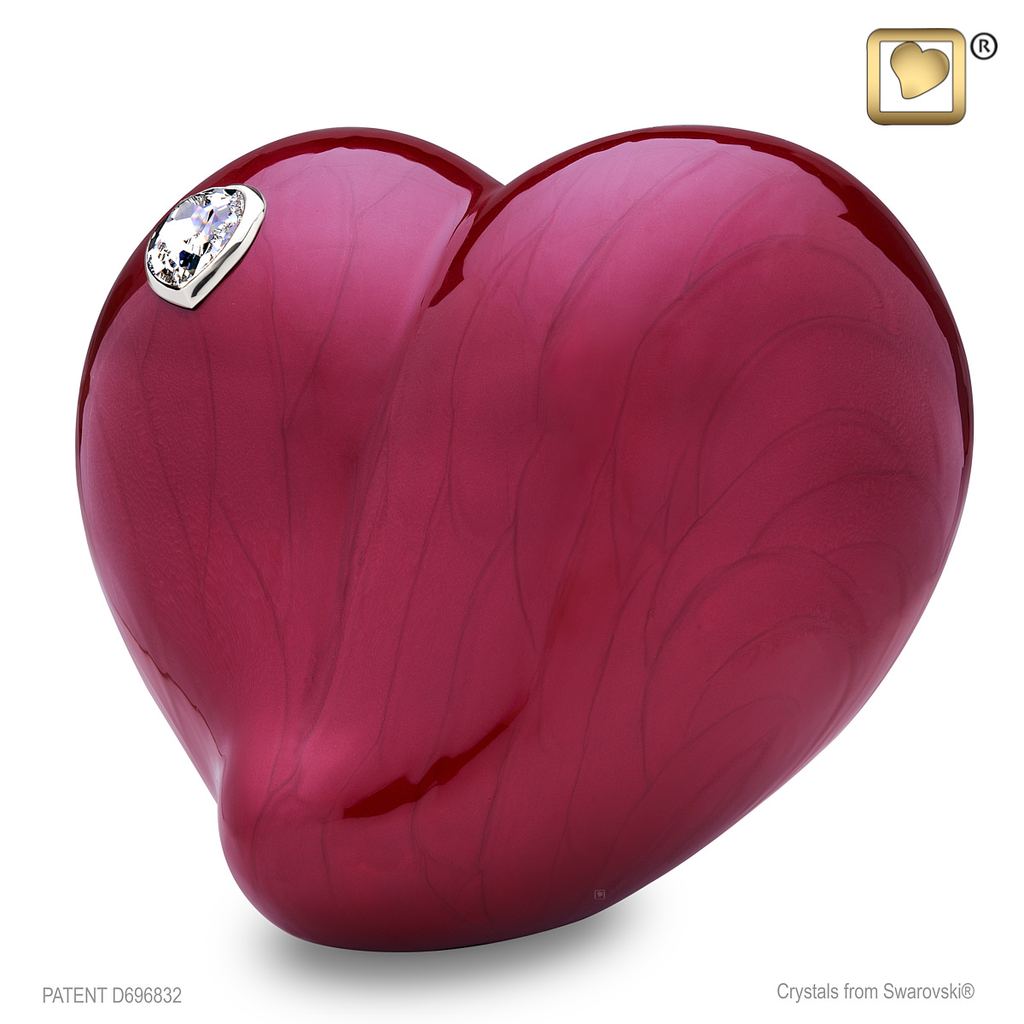 I think this urn speaks for itself! Just look at it.
Defying gravity – standing tall.
The LoveHeart™
urn beautifully captures the sentiment of Love. The soft smooth curves reflect the warmth and tenderness of the Heart and the heart shape Swarovski® crystal resonates Love.
SoulBirds
™, they look the same, but one is tail up and another is tail down. Both are separate urns, but put together, they form perfect companion urns. Hand hammered silver with midnight finish add timeless beauty to their innocent looks. They give a new meaning to togetherness.
Best Prices – Under $200
If you are looking for affordability and size the solid brass Damask Brass Urn is an excellent choice. This hearty urn is incredibly beautiful and has 240 cubic inches of space.
Fibreglass Urns are not only extremely durable they are super light weight which makes them a fantastic choice for those that plan to transport the ashes.  They come in a range of colors and this year we were able to offer them at an unbelievable low price. If you are in an advance planning mind set – save some money and buy one now at the and tuck it away. 
The Speckled Auburn Urn. Made of Solid Brass and available in 3 colors.  This Classic urn is finished in richly colored speckled finishes that add depth and elegance to this shape. Silver accented bands add sophistication, making it a perfect memorial for your loved one.
Scattering Tubes

Scattering ashes has become a popular form of disposition ~
Scattering Tubes
are designed to simplify the process of scattering cremated remains. Our scattering tubes contain no metal or plastic and can be recycled after use or will biodegrade naturally if buried. They come in an assortment of designs – the Ocean Sunset being in the top 3 favourites.
Extra Large Capacity
Size does matter. The average cremation urn is 200 cubic inches which is suitable for a person that was 200 pounds or less.  The Eternity Collection boasts 300 cubic inches! Finished in earth tone colors with a wide metal band that brings an additional burst of metallic charm to the piece. 
Most Popular Pet Urn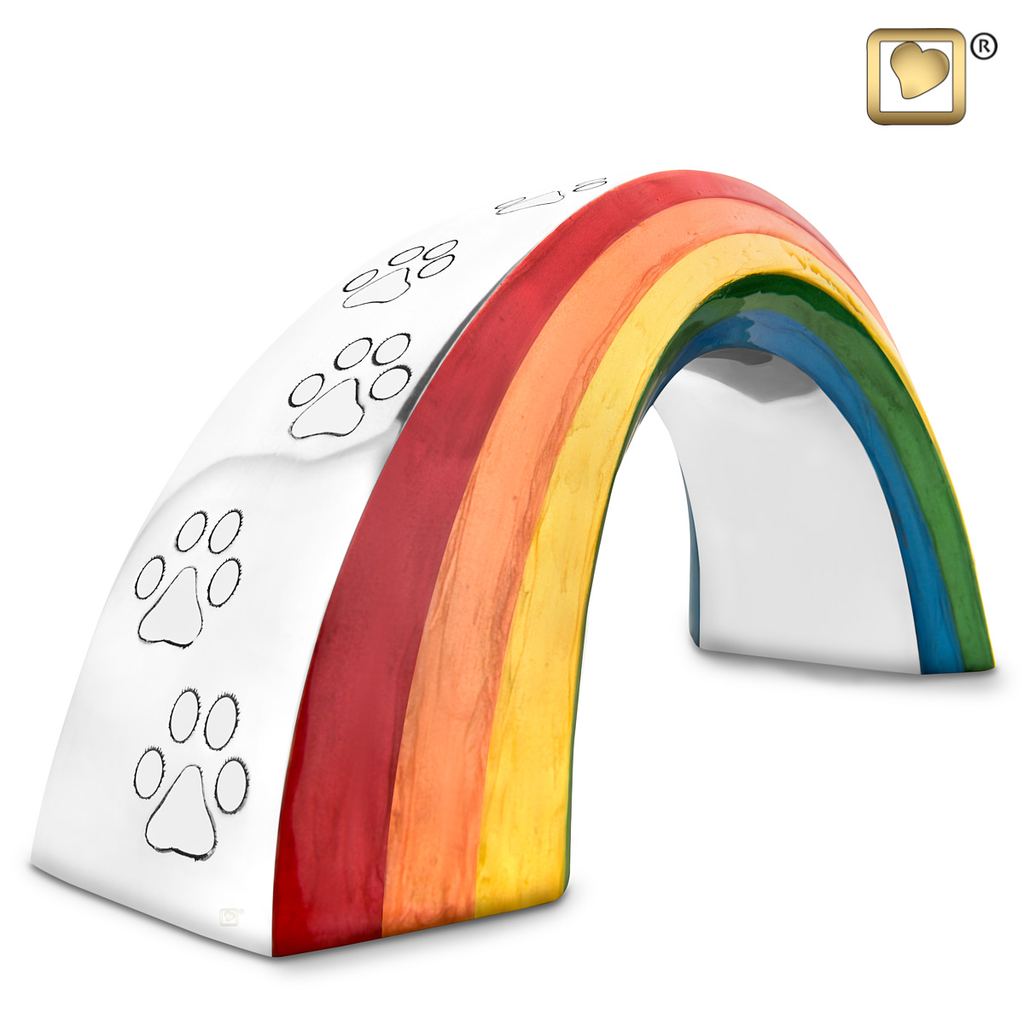 And the award for most popular pet urn goes to ~ The Rainbow Bridge Urn. Our Rainbow Bridge Urn is entirely handcrafted ensuring that your memorial will be as unique as the animal companion it honors. Soft rainbow hues with hand engraved paw prints on top. A lasting tribute to their place in your life and heart.
Top 10 Cremation Urns in 2019