One of the final steps following a death is bidding farewell to the bodily remains. Many people look for a way to keep a piece of their loved one close to their hearts and choose cremation jewelry to do this. Although Cremation & Memorial Jewelry cannot replace feelings of loss it can help bring some comfort by giving family and friends a tangible way to hold onto a part of their loved one.
Our selection of Cremation Jewelry was designed to be affordable and durable. It looks like an ordinary pendant but each piece has a hollow space inside that is concealed by a tiny, precision screw. The screw can be removed and a small amount of LOVE can be placed inside.
I said LOVE because it is important to understand that cremated remains 'ashes'
aren't your only option to put inside.
Here are 3 alternative uses to consider:
1.  Dried Flowers
Funeral flowers
Your loved one's favourite flower
Flowers from the season your loved one passed
Forget-Me-Not flower petals
2.  Sand or Soil
A small pinch of sand or soil from a meaningful place, graveside, or favourite beach can be placed in a cremation jewelry pendant as a way to keep a memory alive.
Maybe the earth can be from your favourite walk? I love this idea in the case of a deceased pet.

3.  Piece of Hair or Fur
Anything is possible as long as it is meaningful to you.
All of these ideas can be placed in the hidden compartment of a cremation jewelry pendant.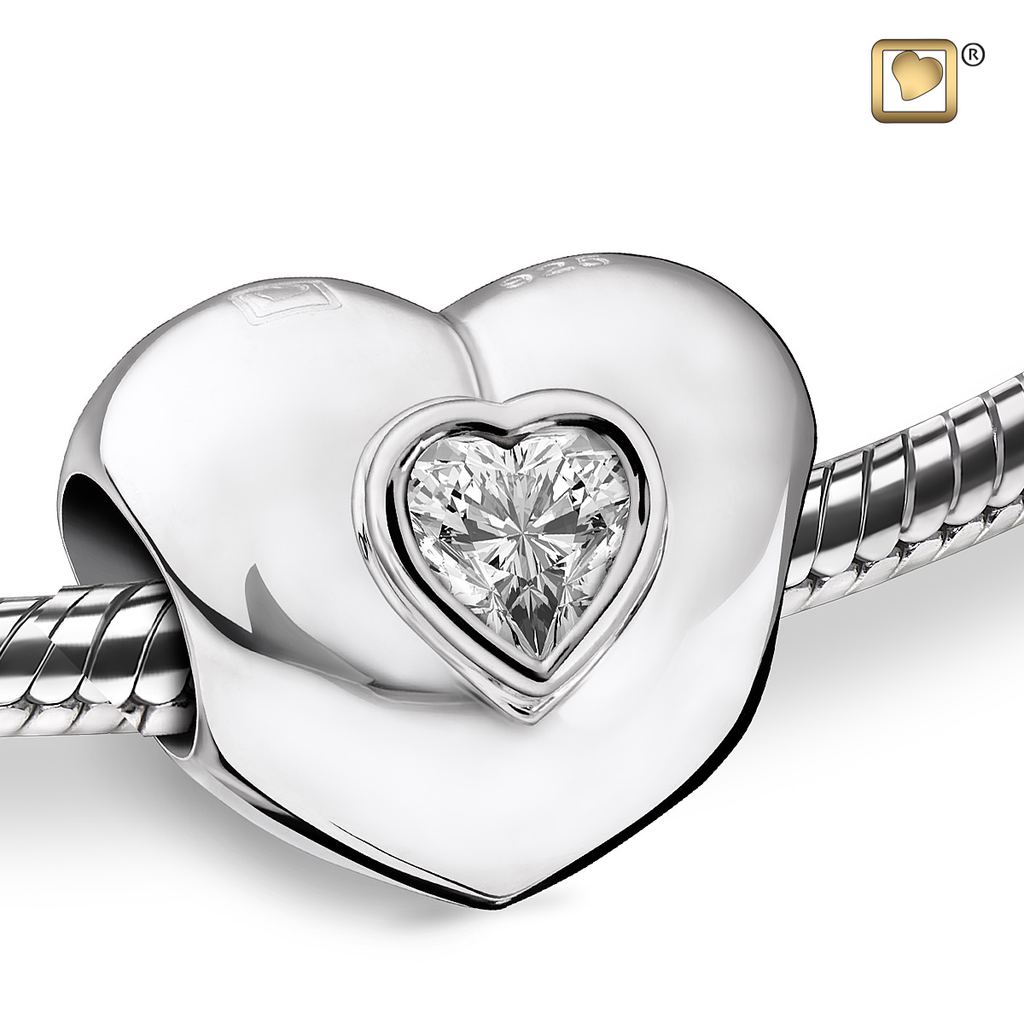 Please remember that although most of our designs are on the "chunkier" side – the openings are still very small so don't think too big!
Do you have any other ideas on what to put into cremation jewelry?
We would love to hear about them!
**please note that I choose to use the words cremated remains NOT ashes.
Following a cremation you are left with remains that are then further reduced to a finer consistency.
You are never left with ash. 
The consistency depends on the processing equipment that a crematorium uses.